Nestled under beautiful White Oak trees, our CLUBHOUSE offers a scenery that invites guests to kick-back, relax and enjoy the setting.

Full kitchen facilities provide a perfect area to cook up a meal from scratch or warm up your covered dish dinners. Gas range and microwave make food preparation a pleasure.

The adjoining covered deck features ceiling fans, patio table and chairs, and a Bar-B-Que area.

Perfect facility for:
RV Club gathering
Family Reunions
Birthday Parties



Don't want to drive home after that event you just had at the clubhouse? No problem! Our guest rooms are the perfect place to stay.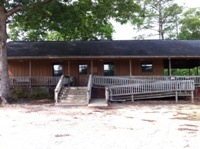 CLUBHOUSE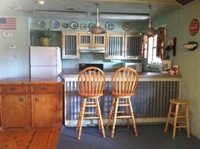 Cook in the Clubhouse kitchen.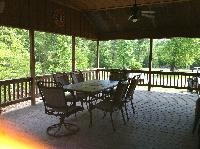 Relax on the clubhouse porch.